Through the Giant Mars Map™, kids get to sit, stand, walk, play, and learn together on the Red Planet! Targeted at ages 10-14 years, students perform fun projects like building personally designed space ships and learning the names of craters and land masses on Mars. Their eyes are opened to the amazing opportunities that lie ahead for them in this new world of space exploration.
MARS Map PackageS Include: 
A large vinyl floor map (25' x 25' or 15' x 15') that depicts a colorful topography of Mars, as well as the landing sites of Mars rover missions. It can be used on any large surface – from a school classroom or gymnasium to a museum lobby.

Educational activities, developed at by ShareSpace Education and Purdue University based on National Science Standards and Next Generation Science Standards. Students work in collaborative, real world-based teams to complete the integrated series of research and challenges.

A robot, courtesy of Boxlight
15 copies of Welcome to Mars (an NSTA award-winning book)
Access to in-person and online program training for teachers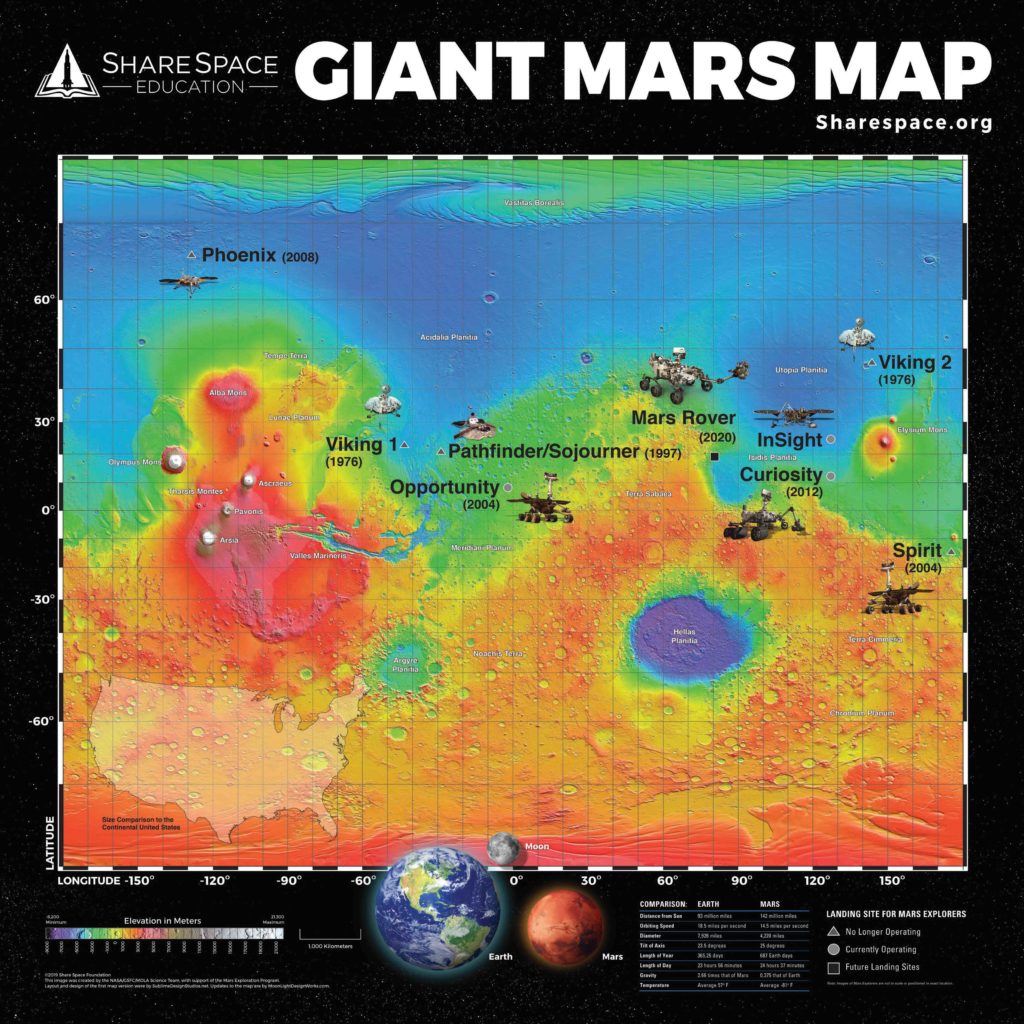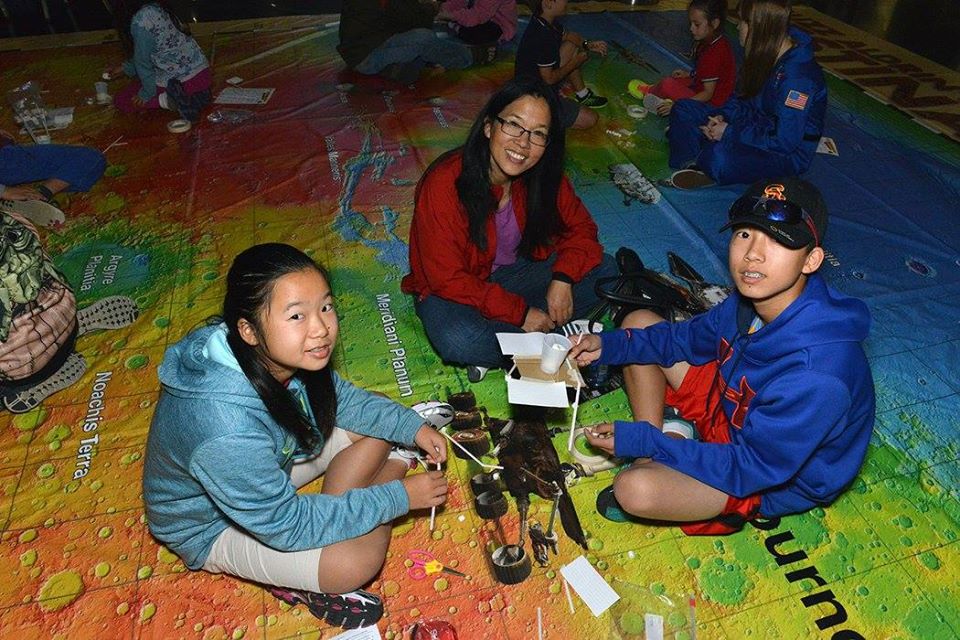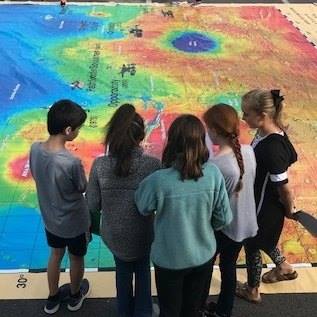 Application
MAP PACKAGES
Aldrin Family Foundation has worked with donors to make Giant Mars and Moon Map packages available for distribution to individual schools, school districts, and informal education organizations throughout the country in areas where we believe they can do the most good, especially in under-served communities.
APPLY 
Please complete and submit in order to be considered for maps through our grant program. All applications are reviewed and granted based on essay question responses.