Through the Giant Mars Map™, kids get to sit, stand, walk, play, and learn together on the Red Planet! Targeted at ages 10-14 years, students perform fun projects like building personally designed space ships and learning the names of craters and land masses on Mars. Their eyes are opened to the amazing opportunities that lie ahead for them in this new world of space exploration.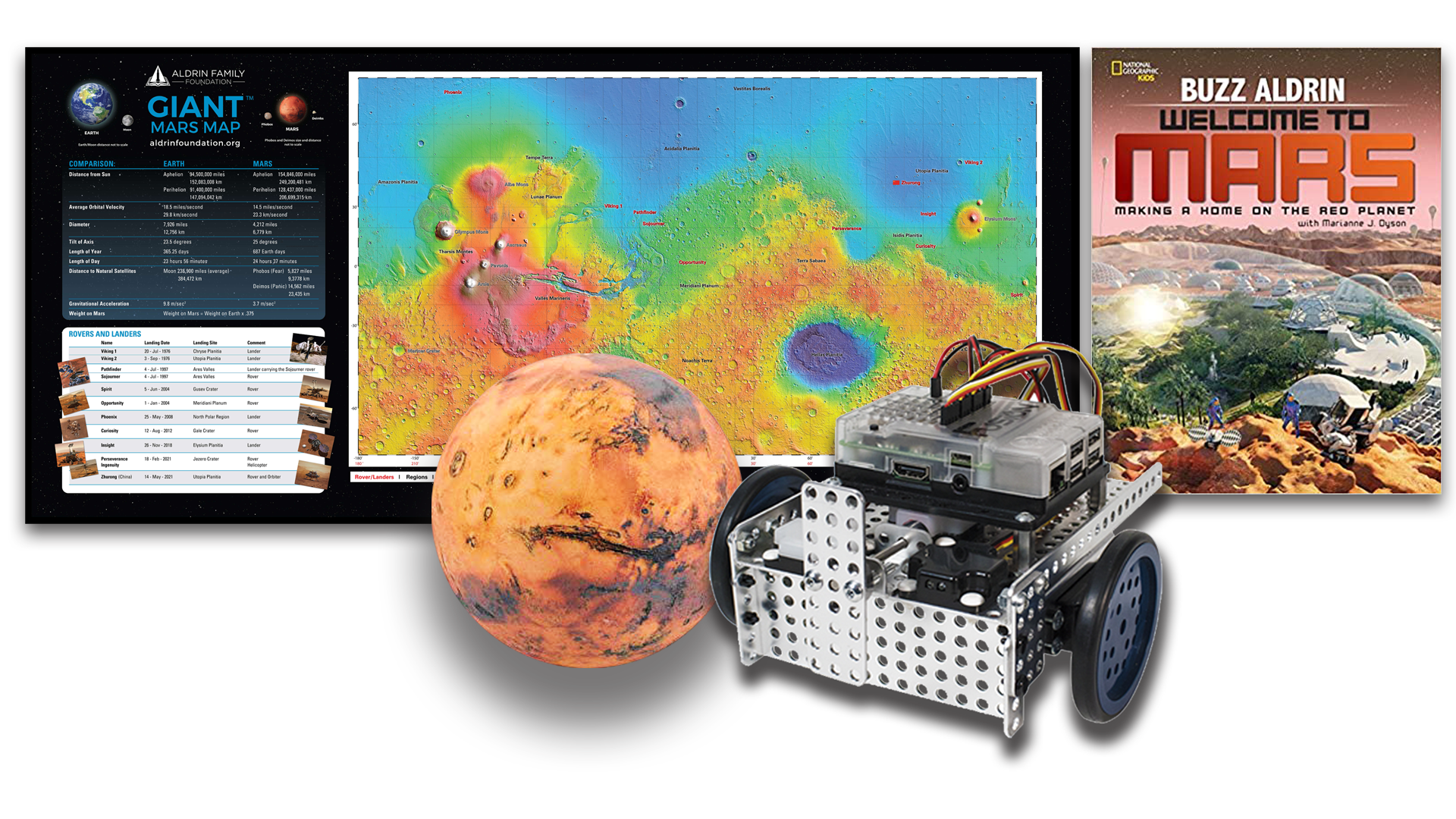 Moon Map Overview:
Target age group: 10-14 years

Active Learning: Students work in collaborative, real world-based teams to complete the integrated series of research and challenges. Activities promote STEAM learning, primarily linked to Next Generation Science Standards.
Base Bundle:
1 Large vinyl floor map map which displays geologic features, landing sites, a timeline and more.

Map available in 3 sizes: 33.5' x 15'; 23.5' x 10.5'; 13.5' x 6′
1 Mars Pro Globe
1 Modern Robotics, MyBot robot
15 copies of NSTA award-winning book Welcome to Mars
Customized lesson plans from JASON Learning
Access to online program training for teachers
EXPLORATION Bundle:
Everything in the Base Bundle
Customizable Rover package
Training:
Two-hour virtual training session
Six-hour in-person training session
(Training can be arranged to meet district needs)
MAP PACKAGES
Learn more about acquiring your own map!
Too excited to wait for our grant application season? Find out how you can purchase a map bundle from one of our team members.