Aldrin Family Foundation Happenings on Earth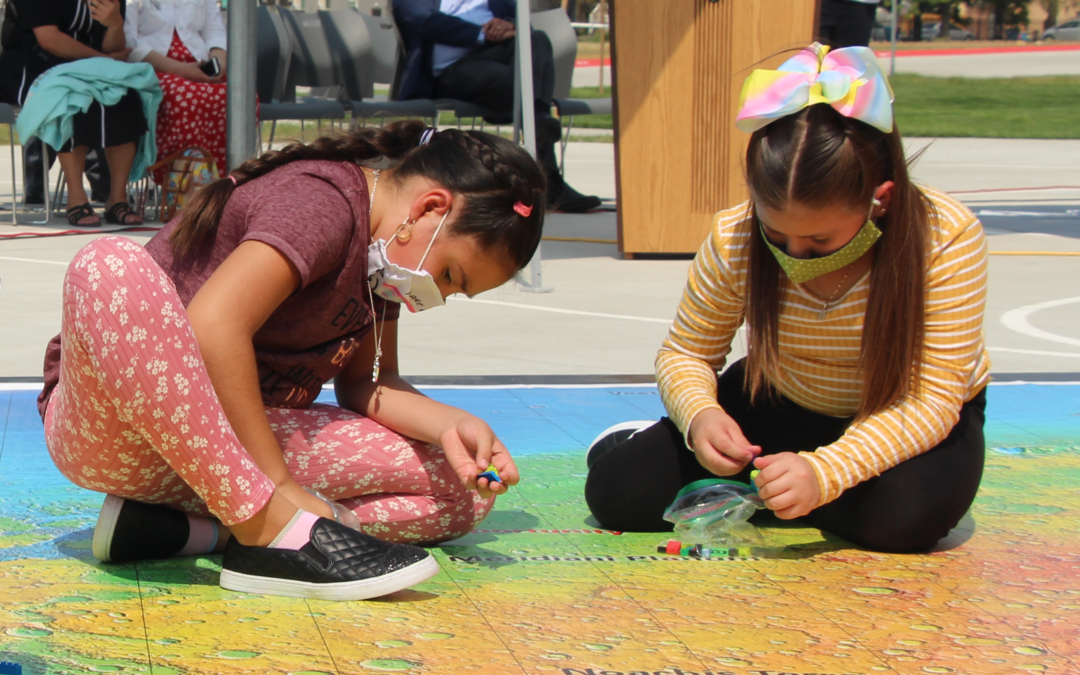 DENVER – Adams County School District 14 (Adams 14) has partnered with the Aldrin Family Foundation (AFF) to bring the excitement of space education to students through the integration of Giant Mars Maps™ as a part of the STEAM Learning Program at the new Alsup Elementary. 
Adams 14 officially opened the doors to the new Alsup Elementary building on July 19, 2021, inviting the community to explore the state-of-the-art school that was made possible with grant funding from the Colorado Department of Education's Building Excellent Schools Today (BEST) grant program. 
On Monday, Aug. 16, Alsup Elementary School hosted an interactive event to kick off its STEAM Learning Program, which included the unveiling of the Aldrin Family Foundation's ​​Giant Mars Map, where students are able to learn valuable lessons while walking across the planet, exploring its features and topography, and being inspired by human attempts to explore it. Alsup STEAM student ambassadors launched model rockets in front of the school. 
read more