At the Aldrin Family Foundation (AFF), we believe space inspires. When you couple powerful STEAM-based educational tools against the fascinating backdrop of space, you set the stage for unleashing immense creativity and passion in our next generation of explorers. Here's the chance for your district to take a giant leap with us via our Student Satellites in Space Program, or S-Cubed, which brings CubeSats into the classroom.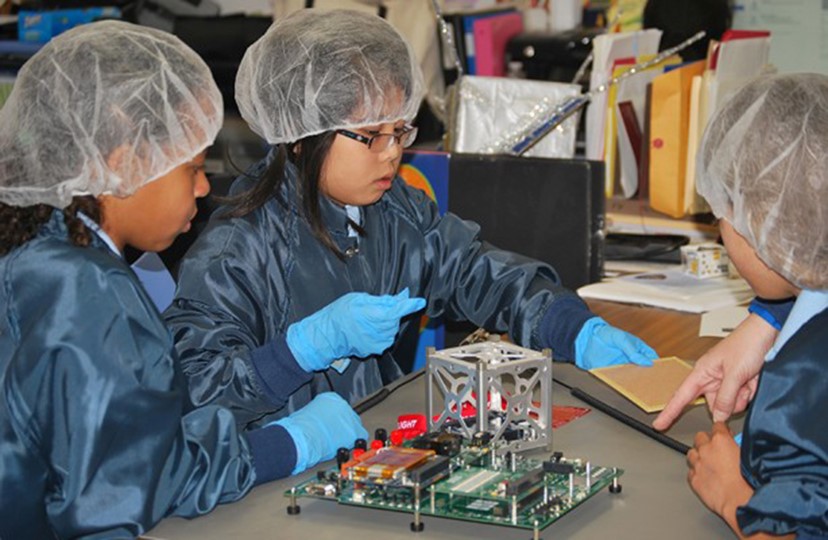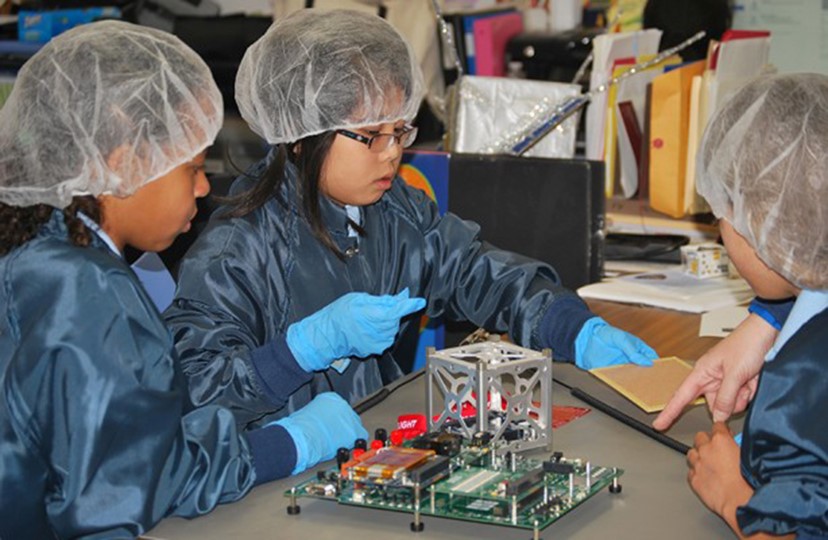 Student-Designed Satellites
A CubeSat is a class of miniature satellites (a.k.a. nanosatellites) that have a standardized size and weight – usually 100mm x 100mm x 100mm and weighing 1.333kg. Their unique cube-like structure allows them to be single units or stacked on top of each other. Even better, they can be designed and built using commercial off-the-shelf parts, and launch opportunities are easy to find. All these factors make CubeSats a perfect means for giving schools and universities cost-effective and easy access to space.
Schools launching CubeSats isn't new, but they're often done as one-off projects. A critical piece of the puzzle has been missing … until now.
Coupling CubeSats with Curriculum
For most people, space has traditionally been about observation – watching impacts and successes of others from afar. But, through AFF's S-Cubed Program, we're putting students into the driver's seat and injecting space directly into the high school classroom. The S-Cubed Program content ties in with multiple areas of study that can be used across a wide range of classes, all while perfectly aligning to state and national standards.
Contact Us About S-Cubed!
For more information on conducting a S-Cubed in your district, contact us through the form below or directly to [email protected]