In honor of the Apollo program's 50th anniversary, the Aldrin Family Foundation expanded on its groundbreaking Giant Mars Map™ program to launch the new Giant Moon Map™. Eight to 12-year-old students get a deep dive on everything they would need to know to live and thrive on the Moon, while learning about one of humankind's greatest achievements. 
Moon Map PackageS Include: 
A large vinyl floor map (25' x 25' or 15' x 15') that marks each of the Apollo landing sites. It can be used on any large surface – from a school classroom or gymnasium to a museum lobby.
Paired curriculum, developed at Purdue University based on National Science Standards.
A 120mm, 3D model of the Moon
10 copies of Welcome to the Moon 
Access to in-person and online program training for teachers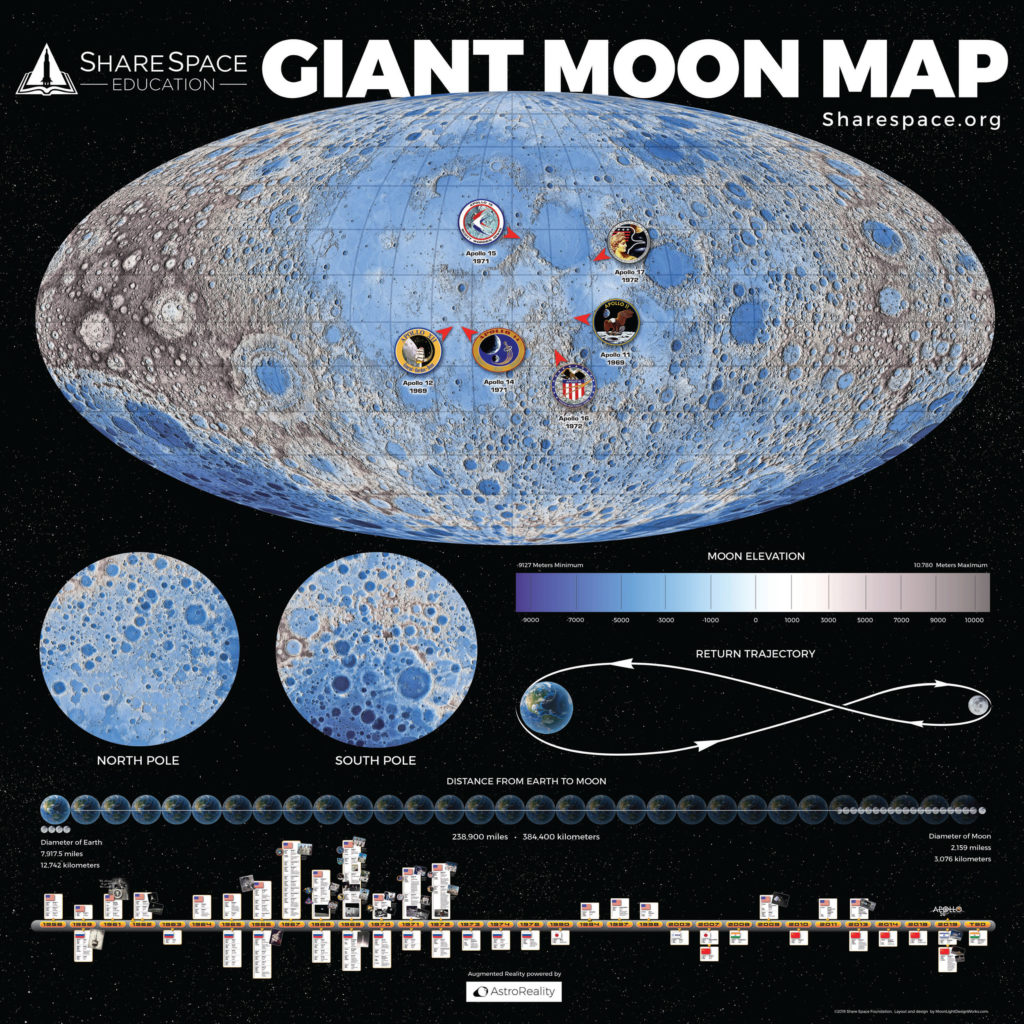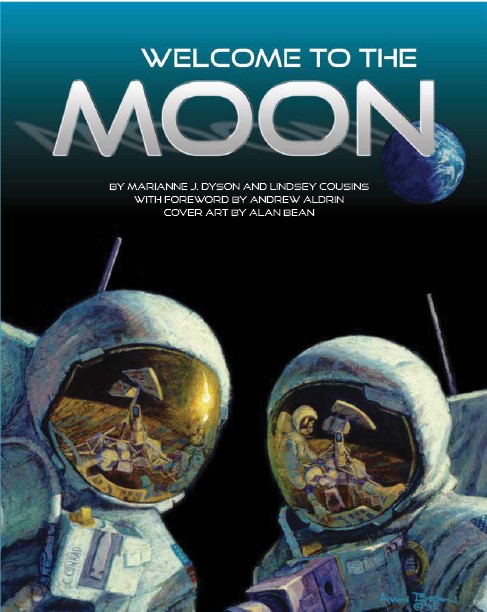 Application
MAP PACKAGES
Aldrin Family Foundation has worked with donors to make Moon Map packages available for distribution to individual schools, school districts, and informal education organizations throughout the country in areas where we believe they can do the most good, especially in under-served communities.
APPLY 
Please complete and submit in order to be considered for maps through our grant program. All applications are reviewed and granted based on essay question responses.